ABOUT DJTEACKLES Who Is Djteackles
I am an open format DJ, I play various genres of music, from Reggae, Dancehall, Afro-beat, House, RnB, Hip-hop Top 40, the 90s, and the classics. When not deejaying I enjoy salsa, merengue, bachata, and jazz as my daily chill musical genre. Having been a DJ for 9 years has built-in me the tenacity to juggle between clubs and banquet halls with ease. Having Founded Teacklesinc Ent, my sole aim is to: 
create memorable moments at every dance floor I am privileged to grace and provide high-quality entertainment.

my current focus is proper room lighting and decor at events,

Proper sound for various musical moments, and genre versatility by being able to play different genres to cater to diverse entertainment audiences.                                               




Experience




I Started off Deejaying at Various nightspots around the city and across state lines 12years ago. This was key in my growth as a DJ, I was able to garner Experience as relates to               

DIVERSITY:

 Being able to cater to different crowds musically on the fly. Most Nightclubs and bars are diverse both musically as well as in composition, and club managers and club promoters often relish having an experienced diverse DJ on their roster as well as promotions. This experience is what I carry around banquet halls where guests tend to be of diverse backgrounds.                                                                    
Live Sound Setup: Over the years, having been around live performances, where I was the DJ for various artists and live shows; placed me at a vantage point to understand sound acoustics, clarity, amplification, fine-tuning sound systems and troubleshooting, mic setups and plainly applying various Dj techniques as far live sound is concerned. I bring the same Experience to banquet halls where I do apply proper sound setup and lighting to any venue I get to DJ at.                                    
Planning: One key aspect and take from being around events was proper planning. As one event planner once told me years ago "Events are 99% planning with music being the icing on the cake".Proper planning is part of my DNA as far as events are concerned, from keeping time, keeping client appointments and follow-ups, backup plans, and all just to ensure proper and adequate delivery of services.                                                                       

Appearance:

 "Aesthetics matter and professionalism is key" when it comes to entertainment, one of the key fundamentals and takeaways I have garnered from the field
Music is the literature of the heart; it commences where speech ends..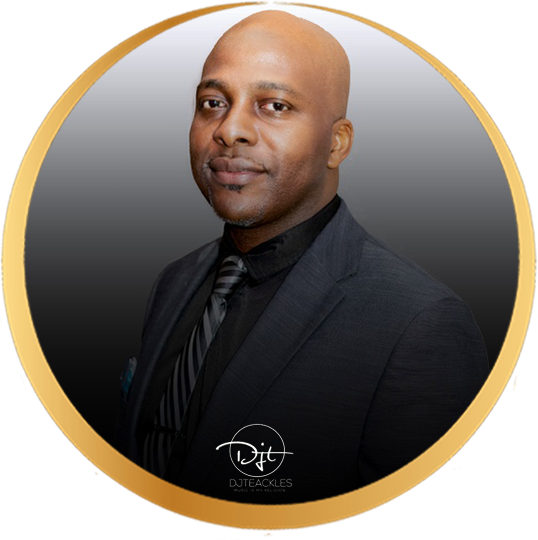 We Tell Your Story Through Music